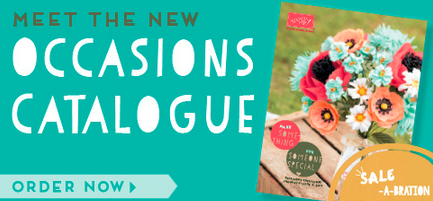 It's finally here! The new Occasions Catalogue!
This catalogue is packed with lots of new goodies. Contact me today to make your order!
With this new catalogue comes new classes and I'm looking forward to having you join me. Please click on the following links to learn more about each class.